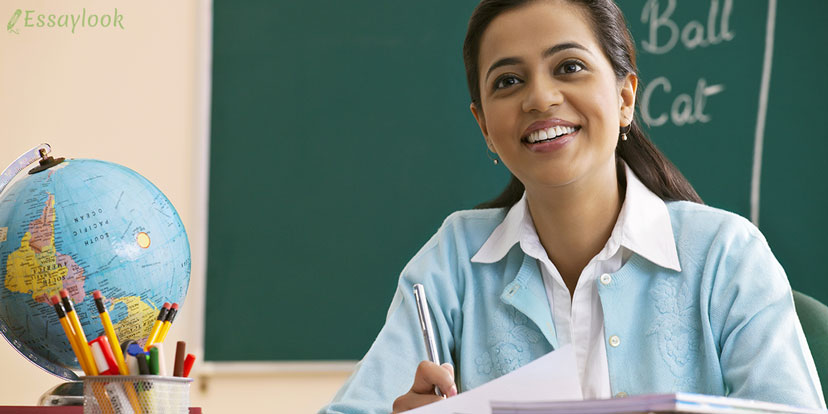 Not all teachers are equally useful. On the Internet, there are many different schools of learning English via Skype. Each of them can offer services of dozens of teachers: from simple ones to native speakers. How to choose the one that suits you among them? Today we will try to give you some pieces of advice. We hope they will help make a choice. And while you choose a mentor, professionals from essaylook.com will write your essay.
Before taking advice on the choice of a teacher, it is necessary to decide which school to attend. There are many criteria, but one of the most accessible and visible is the feedback of students. Most English courses have a special page with student feedback. After reading them, you will understand how effective online learning of English in this school is, which teachers made the best impression on students. Pay attention to the number and volume of positive feedback. If there are many of them, then the school has proved itself well, it is trusted, the studying will be effective. Are reviews short? There is a possibility that they were written not by real students, but by copywriters, who were paid for the words of praise. Usually, students of a school do not write general phrases like: "Super! All is perfect! I advise everyone to go here!" They go into details, describe their success story, tell what their path to English was, mention their favorite teacher.
You can also look at various websites with reviews that will help you get an idea of the school as a whole (although competitors can use such websites to blacken each other, be careful).
We Choose a Teacher on the Online School Website. What to Look For
"Uniqueness" of teachers

What do we mean by uniqueness? Clarify how many online schools your potential mentor is working for. If a teacher works in several schools at once, it is likely that he or she will get confused in studying programs and students. Such teachers are quite difficult to combine the schedule, hence problems with quality and permanence of lessons can arise. In addition, all schools try to get 100% of time of good teachers. Therefore, if a teacher works in several companies at once, it is worth considering how good he or she is.

Education

A good English teacher cannot be a manager or a doctor. He or she must have a higher philological education. Only with such an educational base, a teacher will know how to properly and interestingly present the material. If a person has studied English for a long time, graduated from language courses, maybe even received a certificate, this does not mean the ability to teach. A person can perfectly know English, communicate in it, but teaching students is quite another matter. Pay attention to professional achievements of a teacher. Does he or she have international certificates confirming excellent knowledge of English? This is a plus!

Experience of living/staying abroad

Has your teacher lived abroad or worked on probation? This is a weighty advantage. Hence, a person has a valuable experience of communicating with native speakers. It will be interesting to communicate with him or her, you can learn about cultural characteristics of different countries. If a teacher has experience working abroad, he or she will be able to teach you modern slang, bright idioms, professional vocabulary.

Teacher profile

Carefully read the information on a teacher, posted on the website. Look for an optimistic person, who is in love with the language and teaches it for at least 3 years. You should be alerted by too "bookish" person's biography. Do not look for lines like "was born-learned-married," such questionnaires are written not by teachers. It will be difficult for you to make the right choice based on such data. Benevolent attitude to people and lessons, enthusiasm and the desire to share knowledge are much more important.

Teaching experience

When choosing a teacher, all students ask to give them the most experienced one. However, teachers with even a three-year experience can perfectly cope with their task. Everything depends on the inner motivation of each one. Do not focus on extensive work experience. If you are young and energetic, it may be more comfortable for you to communicate with your peer, who teaches English for 3-5 years.

Moreover, the experience is different. If a teacher has only 10 years of experience working with junior classes, it is unlikely that this will be a good basis for the education of adult students. All this time, the person spoke English with children, taught them basics. If your potential teacher teaches at an online English school for only 3 years, this is a wonderful experience. Such a teacher can give you exactly what you need. When choosing a mentor, start with your goals: if you do not need to learn specific vocabulary, you can choose anyone, the main thing is that you like him or her.

Age

Let us say at once, there are excellent teachers among both young people and among older ones. But teachers over 45-50 years old rarely teach English via Skype, they are more likely to teach on standard offline courses.

Appearance

You will be surprised, but appearance really matter. We do not say that it is necessary to choose beautiful ones. However, you should be pleased to communicate with a teacher, he or she must get on the right side. Look closely at who of teachers has the sincerest smile, with whom you would like to go on the road of knowledge.

Photo

In addition to appearance, the teacher's photo can tell a lot about the quality of his or her lessons. If the potential teacher has a fuzzy or blurry photo, then, most likely, classes with him or her will be the same: fuzzy and blurry. A person did not have time to make a good photo. He or she does not care about his or her image and image of the school that he or she represents, and that, you will agree, says a lot.
What to Look for in the Introductory Lesson with an English Teacher
The sound quality and the presence of a headset in a lesson

A good teacher ALWAYS uses the headset in a lesson. Speakers and microphone cannot provide a sound of high quality, you will interfere with background noise. If a teacher is responsible for studying, if he or she wants to teach you something, and not just make money, he or she will deal with a headset.

Interior

See what is behind the teacher's back. If you see an uncleared apartment, a running child or a screaming parrot, then it is better to refuse from such an English teacher. Children and noisy animals should not be present in the room during classes, they will interfere with learning. A mess in the room says that people are unorganized, they do not care what students think about them. They will conduct classes similarly: randomly and sloppy. Choose a person who deals with you in complete silence, there should be a minimum of objects behind his or her back, then you will not be distracted and will not lose precious minutes of the lesson.

The manner of conducting a lesson

Pay attention to how teachers talk to you, how often they smile, whether they raise their voice. In the introductory lesson, a potential teacher should engage you in a dialogue in English to find out the level of language proficiency. Do not be afraid to show gaps in your knowledge, see how a mentor treats your mistakes. Even in a free introductory lesson, a competent teacher will correct them correctly, if necessary, explain a rule and give new examples.

As for the teacher's personality, it should impress you. We will not impose on you the image of a restless "energizer" or a pacified phlegmatic, choose someone with whom you would be comfortable to communicate in real life.

Studying program

Be sure to specify what teaching materials your teacher will use, what program is going to teach you. A good teacher makes an individual program for each student, focusing on knowledge and needs. Ask what books your mentor uses. There should be authentic textbooks among them. But apart from them, a good teacher will offer you additional audio and video materials to make lessons more interesting. Ask what skills you will improve with your mentor. Regardless of the purpose of learning the language and the specialization of the course, a teacher must work to improve all four basic skills: reading, writing, speaking, listening.

Own materials

In addition to standard textbooks, teachers can offer you their own lesson development. If a teacher provides such materials, you are very lucky: a person does not just work off time. They seek to give you as much knowledge as possible, learn a variety of teaching aids, develop their own methodology, improve themselves.

Homework

Be sure to specify whether your teacher will give you homework. Independent work of a student is no less important than working in a lesson, and an experienced teacher knows this perfectly. A teacher is obliged to ask you how much time you want to give to your homework. Based on this, he or she will choose a convenient studying program that harmoniously fits into your schedule.

Terms of achievement

Ask a potential teacher to explain what you can learn in a month, six months, a year. If your goal is to achieve a certain level of English, let your teacher determine the approximate timeframe (although it is better to ask about it after 2-3 lessons, when a teacher will see at what pace you are ready to move). You should be alerted if you are promised a record time. Thus, students are only deceived.

It should be noted that any deadlines are relevant only for responsible students. Classes will be ineffective if you do not do homework, listen to teacher's instructions, strive to gain new knowledge.

The role of English in the teacher's life

Ask how often a teacher uses English in everyday life. A good teacher will say that he or she studies constantly: listens to music, watches movies, reads the news. If a person uses English only in class, he or she cannot teach you modern English.

Attention to your wishes

A teacher should offer you to express your wishes regarding classes, ask why you are learning the language and what vocabulary you want to master. If teachers speak only about themselves in the first lesson and hastily determine your level of knowledge, they will not be able to develop the correct individual teaching method.
Use our recommendations and work with the best teachers. Knowledge costs are always pay off. We wish you success in your studies!